Follow us on FACEBOOK for lots of fun and cute pics. See you there!
Please sign up for our fun Cat NAPS Newsletter!
Sign up for our Newsletter for the latest information on events, fundraising activities, volunteer opportunities and cats available for adoption (and lots of cute memes). To sign up, send an email to us through our contact page: CLICK HERE  (Note: We will never share your email address with anyone. If at any time you would like to stop receiving the emails, simply reply to the email with Unsubscribe In the subject line) 
PayPal: All donations go directly to the care of our cats. Thank you so much for your support!

Follow our fun Instagram & Facebook pages:
Redner's "Save-A-Tape" Program: Save your Redner's receipt tapes for us!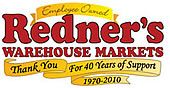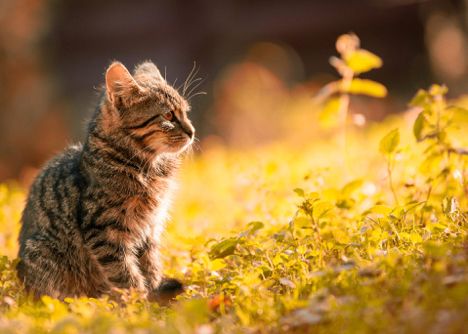 Image via Pexels 
Why You Should Consider Adopting a Cat 
When you adopt a cat, you're not just getting a new furry friend — you're also doing a good deed. Every year, millions of cats are euthanized in shelters because there aren't enough homes for them. Adopting a cat means giving one of these animals a second chance at life. 
And that's just the beginning of the benefits. Below, Cat NAPS of Pottstown explains the top reasons for adopting a cat and shares some advice for launching a pet sitting business. 
Pet Sitting 
If you're on the fence about whether or not to adopt a cat, think about pet sitting first. It's a great way to get a feel for taking care of animals without making a long-term commitment. And if you decide you love it, you can always start your own pet sitting business. This can be a great way to supplement your income and help other pet owners in your community. Plus, if you're not ready to care for a cat full-time, pet sitting will allow you to reap the benefits of spending time with animals. 
Making a Connection 
But adopting a cat isn't just about saving a life — it's also about finding an animal you connect with. Cats make great companions, and they can be trained to do tricks and behaviors just like dogs can. They're also relatively low-maintenance pets; they don't need to be taken on walks, and they can use a litter box instead of going outside. 
Budget-Friendly Care 
Keep in mind that adopting a cat can get expensive; you'll need to buy supplies like food, litter, and toys, in addition to things like vaccinations, licensing, spaying/neutering, microchipping, and routine vet visits. 
Fortunately, there are ways to save money on these expenses. Many shelters and humane societies offer discounts or even free services if you adopt through them. And many veterinarians offer reduced-cost services for adopted pets. 
You can save even more money using product review sites before purchasing cat supplies. Say, for example, you're looking for a new cat tree to keep your furry friend active and happy. You can read expert reviews to ensure you're getting a high-quality product that stands the test of time. 
Saving Other Animals 
When you adopt a cat, you're not just helping that one animal — you're helping many. That's because when more people adopt cats from shelters instead of buying them from breeders or pet stores, there's less demand for kitten mills and other inhumane breeding operations. 
What's more, when you adopt from a shelter, another spot becomes available so that one (or more) cats awaiting rescue can be taken in and cared for. So, you're indirectly helping to improve the lives of all animals by adopting a cat. 
Mental and Physical Health 
Last but not least, adopting a cat comes with some great mental and physical health benefits. In fact, owning a cat can be just as beneficial as owning a dog. Cats have been shown to help reduce anxiety and loneliness in their owners and increase feelings of happiness and well-being. They offer their owners a sense of companionship and require minimal maintenance. 
There are many physical health benefits of owning a cat. For example, cats can help reduce stress levels and promote relaxation. This is because when people pet cats, it releases oxytocin, which is known as the "cuddle hormone." Oxytocin has many positive effects on the body, including reducing blood pressure and heart rate. 
Owning a cat can also help improve overall cardiovascular health by increasing levels of HDL cholesterol (the "good" cholesterol) and decreasing levels of LDL cholesterol (the "bad" cholesterol). Additionally, cats can help increase activity levels, promote overall fitness, and strengthen the immune system. 
Conclusion 
There are so many reasons to adopt a cat! Not only are you giving an animal in need a second chance at life, but you're also getting a loyal friend in return. And as a bonus, caring for a cat is relatively low-maintenance and inexpensive — plus, it comes with some great mental and physical health benefits. So what are you waiting for? Go out and adopt a cat today! 
Would you like to read more helpful content or learn about our TNVR services? Visit CatNapsofPottstown.org today!